Wellton Centrum Hotel & SPA – a perfect place to enjoy Riga
The hotel in the center of Riga Centrum Hotel & SPA is not only a modern hotel complex, but also a real piece of ancient Riga. Located in the old city, the Wellton Centrum Hotel & SPA hotel faces the two streets. And although each facade is made in its own style, they fit perfectly into the local eclectic architecture and art nouveau of the 19th century.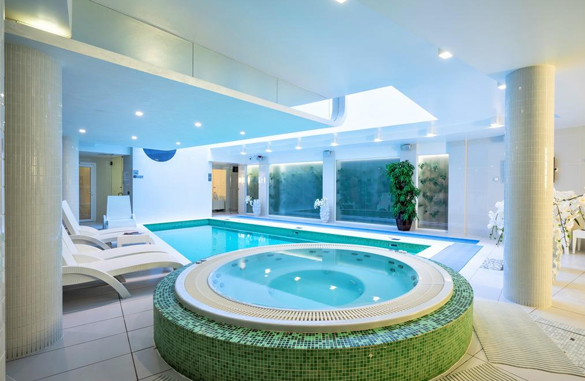 Ancient walls and the pavements of the city were discovered under the foundation of the old building during the hotel reconstruction. These fragments are now part of the Wellton Centrum Hotel & SPA and are harmoniously integrated into the interior of this modern and, as it turned out, ancient Riga hotel.
The hotel owns 144 cozy rooms decorated in light pastel colors are offered in standard, luxury rooms and "Suites". The four-star hotel is close to the main attractions of the Latvian capital. Conveniently equipped rooms with work and rest areas, free Wi-Fi, dinning and recreational areas, allow you to work effectively and relax within the hotel itself. Wellton Centrum Hotel & SPA offers all these amenities.
Wellton Centrum Hotel & SPA - rest should be pleasant
Wellton Centrum Hotel & SPA is a hotel in Riga with its SPA center where you can fully relax mentally and physically, improve your health and rejuvenate thanks to the classic and therefore effective procedures.
Guests can train in the indoor swimming pool with counter current, recover in the Turkish and Finnish saunas, relax in the Jacuzzi and enjoy a variety of massage and aesthetic (cosmetology) treatments.
Our SPA-hotel has special offers for guests, romantic couples and beautiful ladies. The packages offer rest in the recreational area and various cosmetology programs, breakfasts and lunches in the restaurants and bars of the hotel. You can find the latest offers on the official website.
If you are looking for a SPA hotel in Riga, the hotel chain is ready to welcome guests at the Wellton Riga Hotel & SPA or Wellton Centrum Hotel & SPA.