Wellton Centrum Hotel & SPA - Your Superb Rest and Relaxation in Riga
Wellton Centrum Hotel is located in the center of Riga. This four-star hotel provides spacious rooms in old Riga for guests who appreciate quality rest.
Decorated in calm beige tones, rooms with mini-bars, TVs, Internet and bathrooms are air-conditioned and equipped with everything necessary for a quiet and comfortable stay. A varied and hearty buffet breakfast will help you have an active and successful day.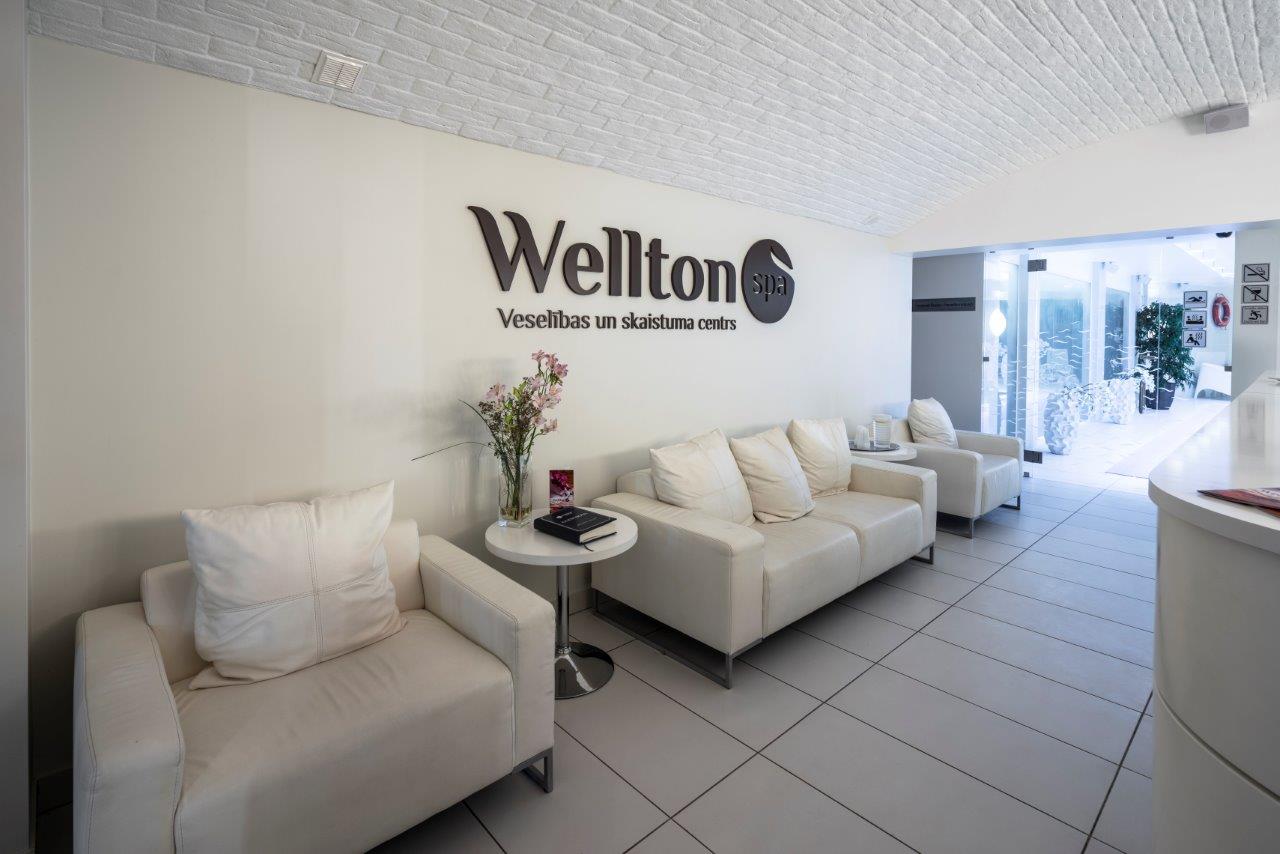 If you want to get the maximum amount of services, this hotel in the center of Riga offers accommodation in rooms, which cost includes the use of the Wellness center. The stay in this SPA in the old town of Riga is free for children under 7 years old.
Guests can enjoy various types of baths, hydro-massage and numerous restorative treatments from masters of face and body care, massages, wraps and other pleasant and, at the same time, very beneficial rituals.
In this spa in Riga there is an eight meter long swimming pool, but the function of the counter current allows you to receive the same loads as on the "long (big) water". By the way, this is the only indoor swimming pool in the old Riga, and it's located in a building with a great history.
This historical hotel preserved the artifacts of the earlier eras on its territory, which were discovered during reconstruction works. They are well integrated in the modern interior and are a clear proof that this hotel in the old city of Riga is located in a building with a long history.
In addition to the Wellton SPA Centrum, this hotel in the center of Riga attracts visitors with Latvian cuisine. The national restaurant in the old Riga is called Melnā Bite. The chef and his team will cook delicious and satisfying food not only for the hotel guests, but but anyone who dropped by.
This SPA hotel in Riga consistently receives high ratings from specialized agencies, which are awarded only to the best hotels in Riga.